At work on the Bones, Ropes & Flowers series (Summer 2022)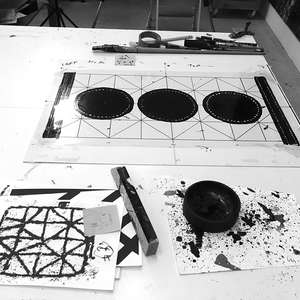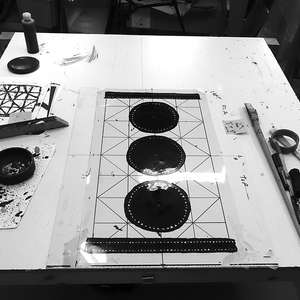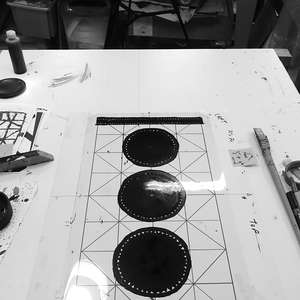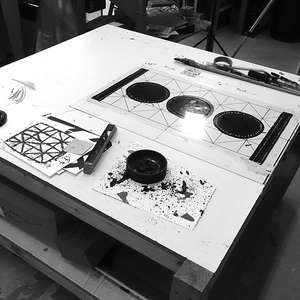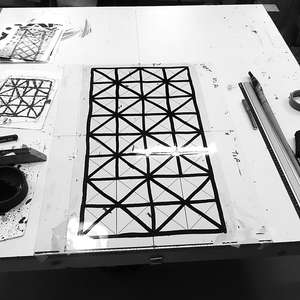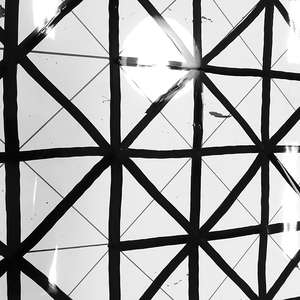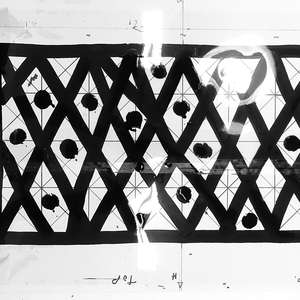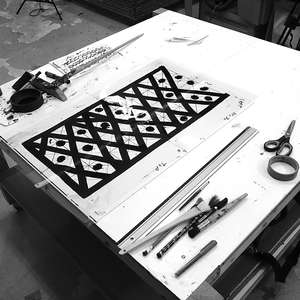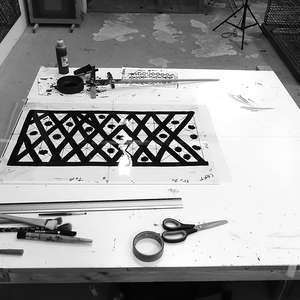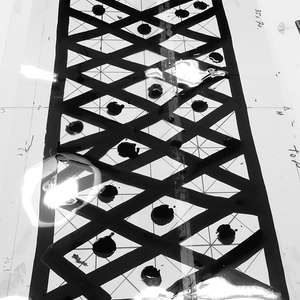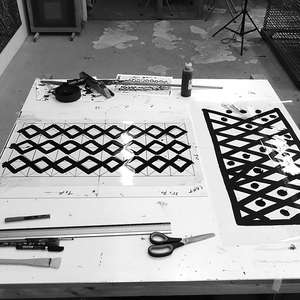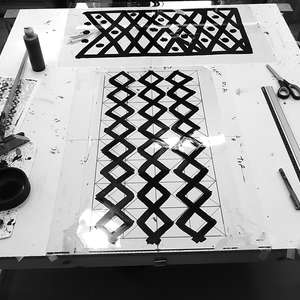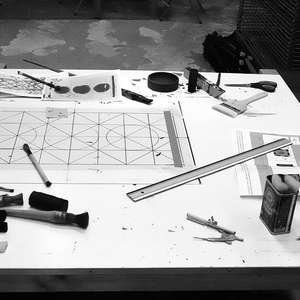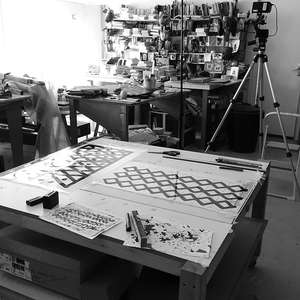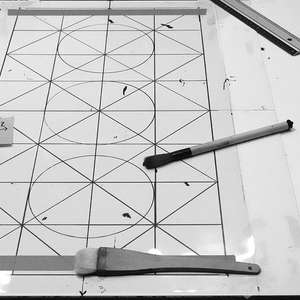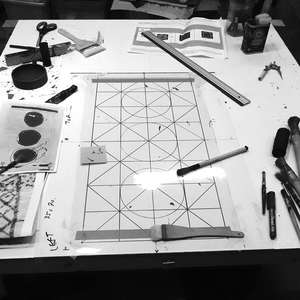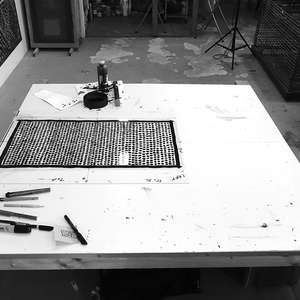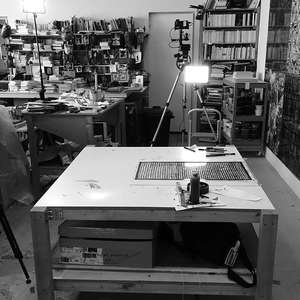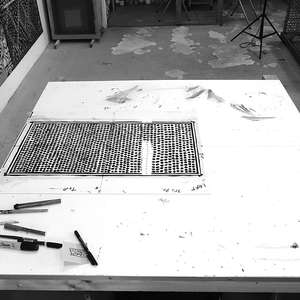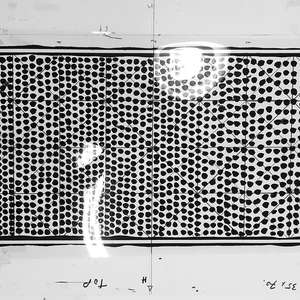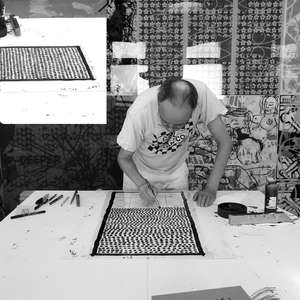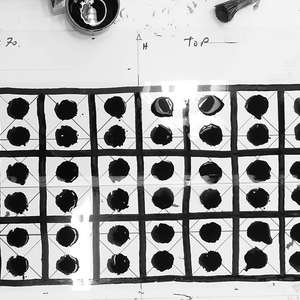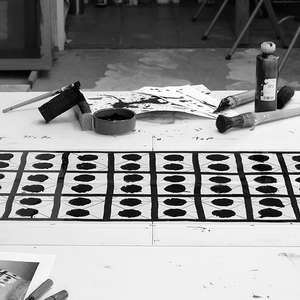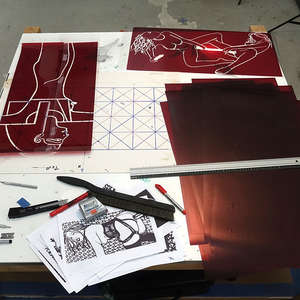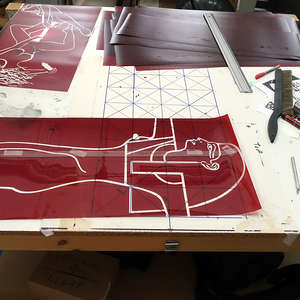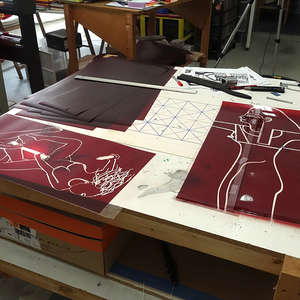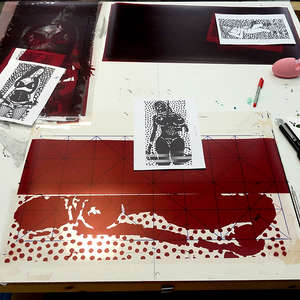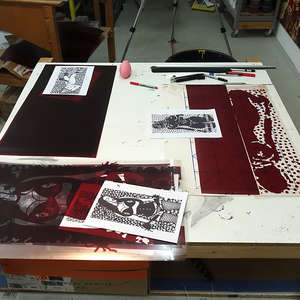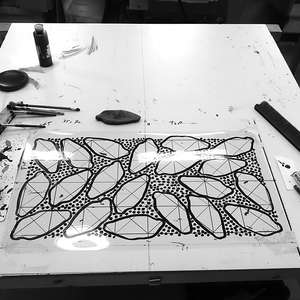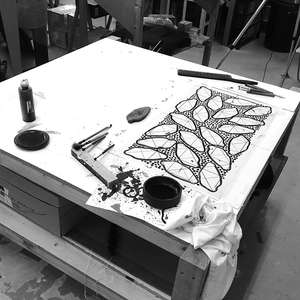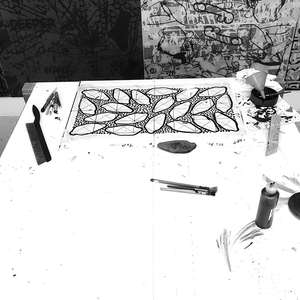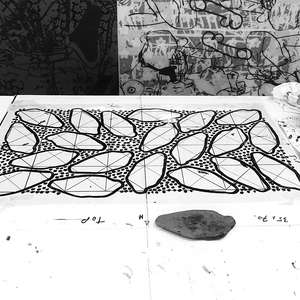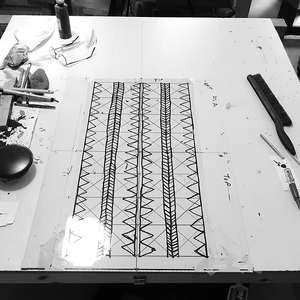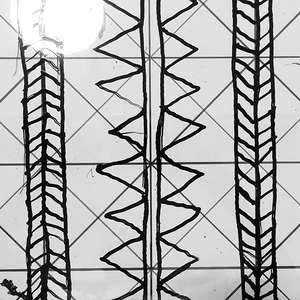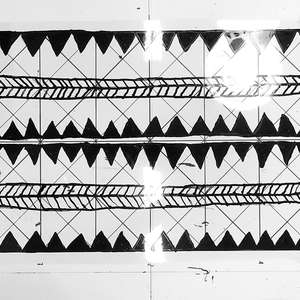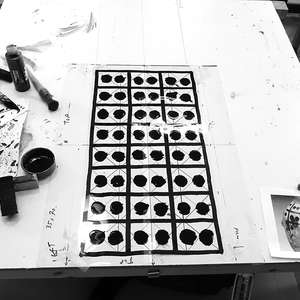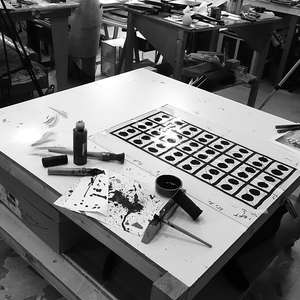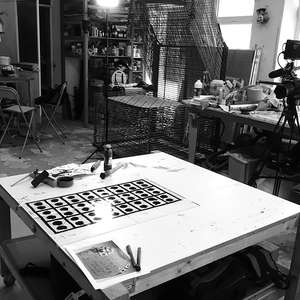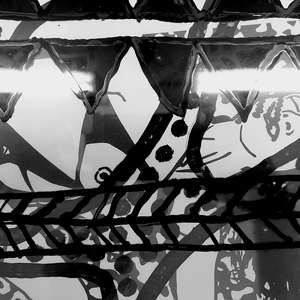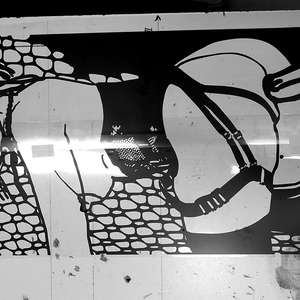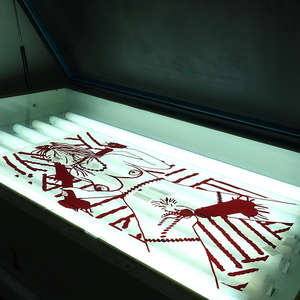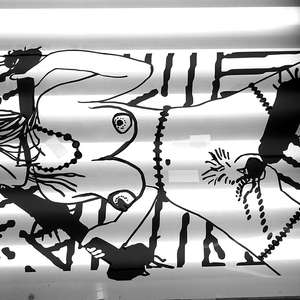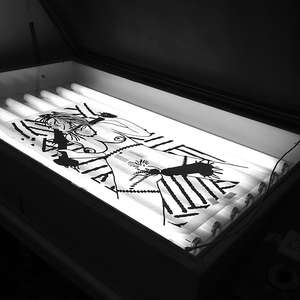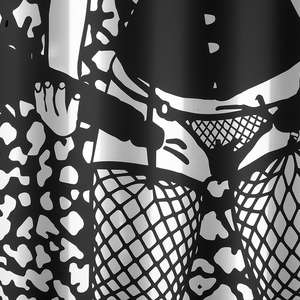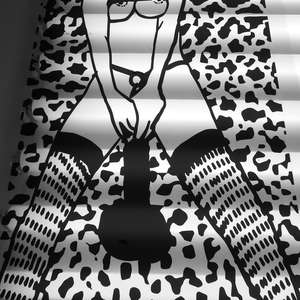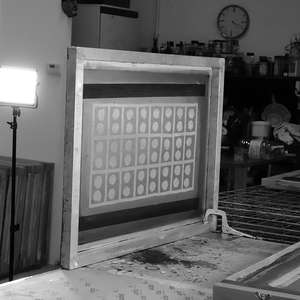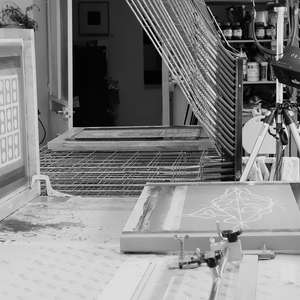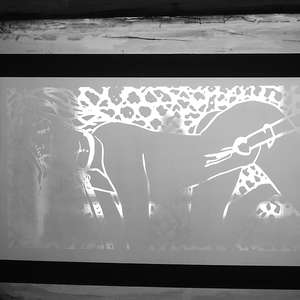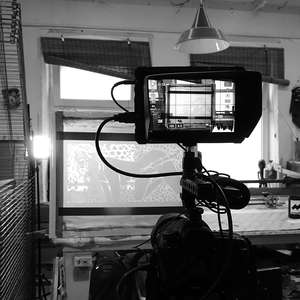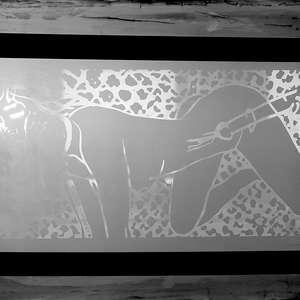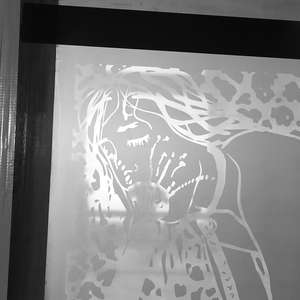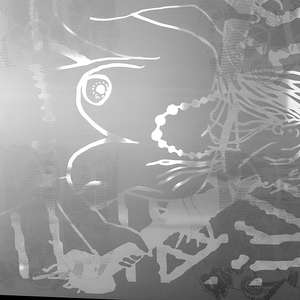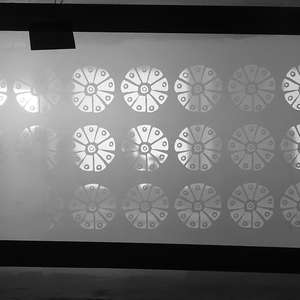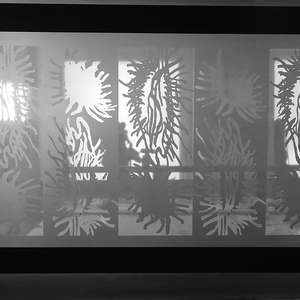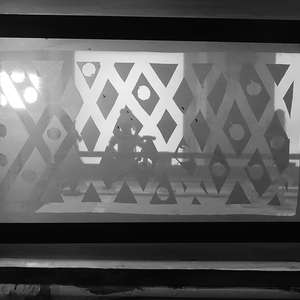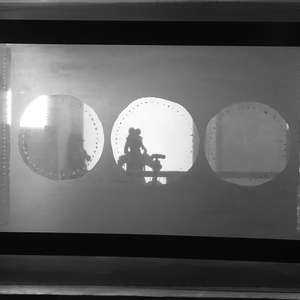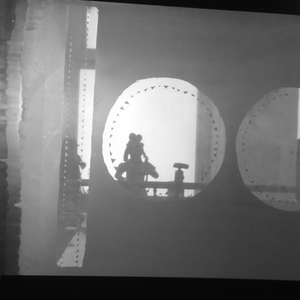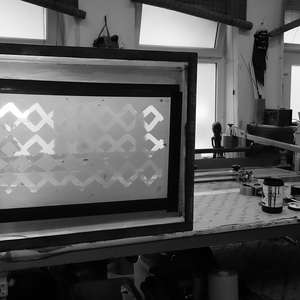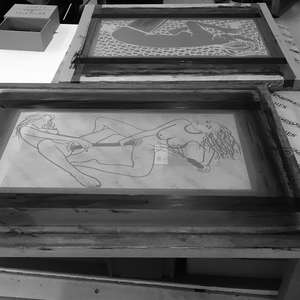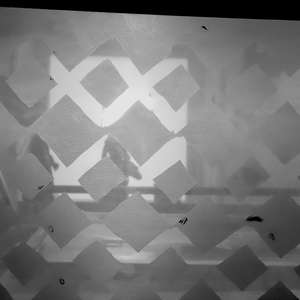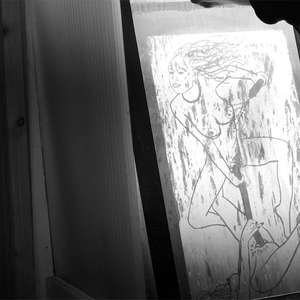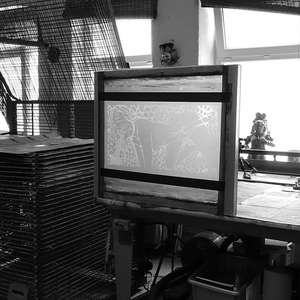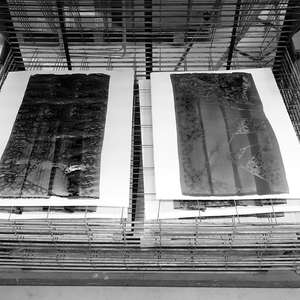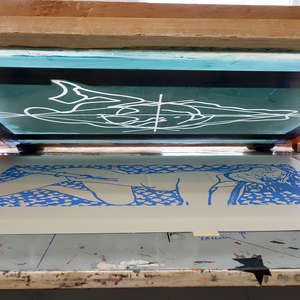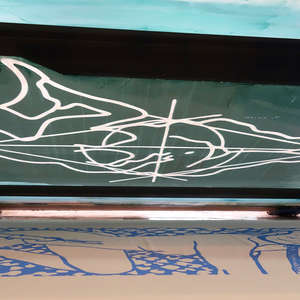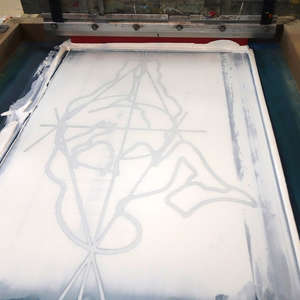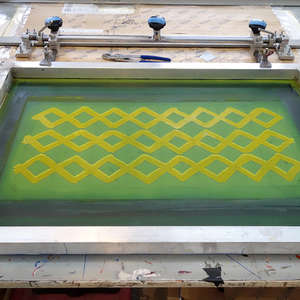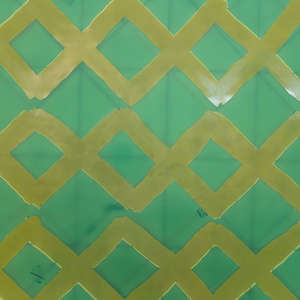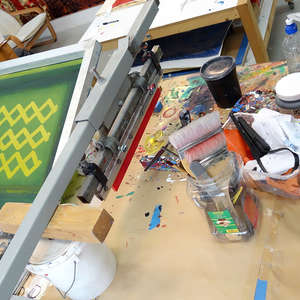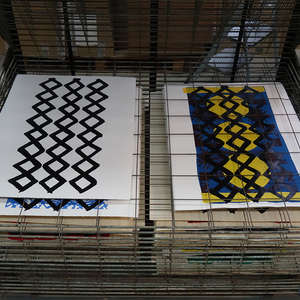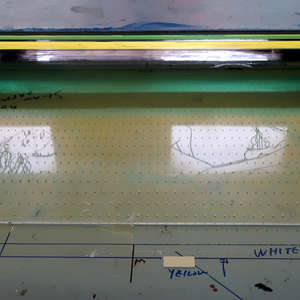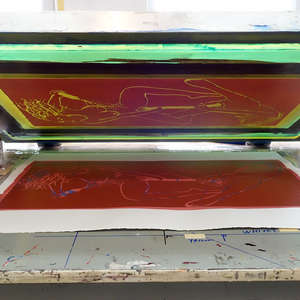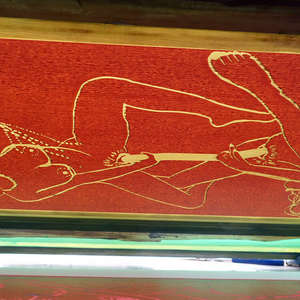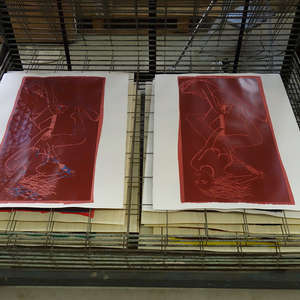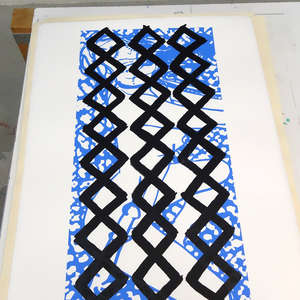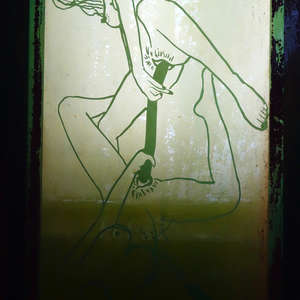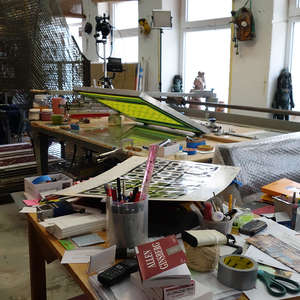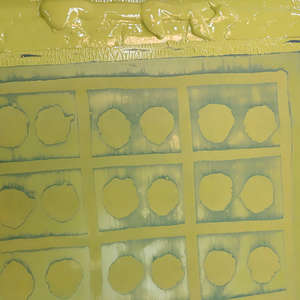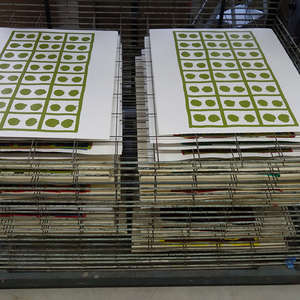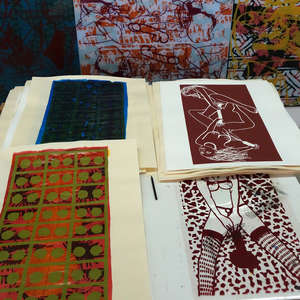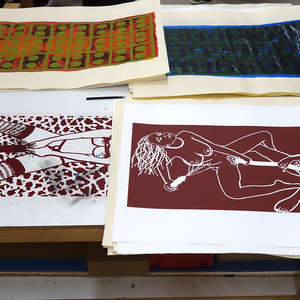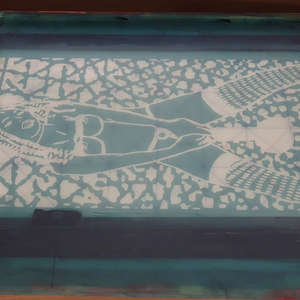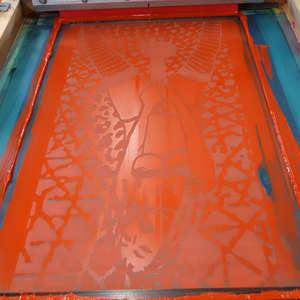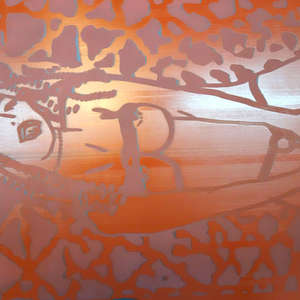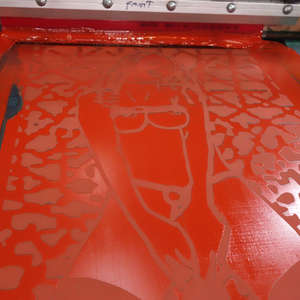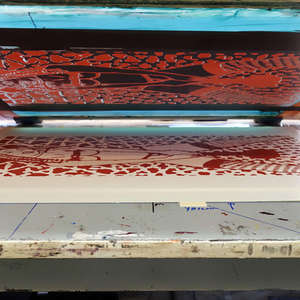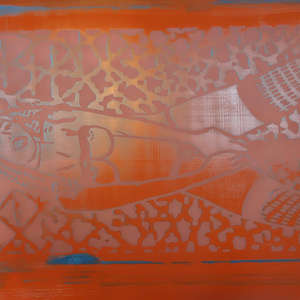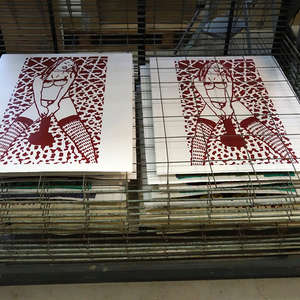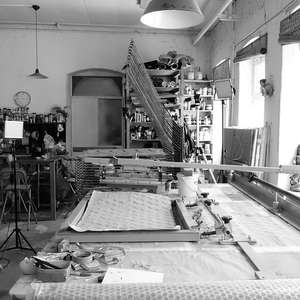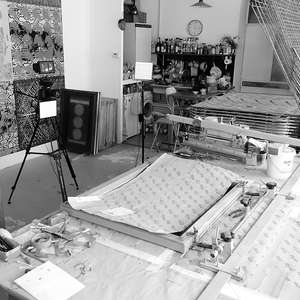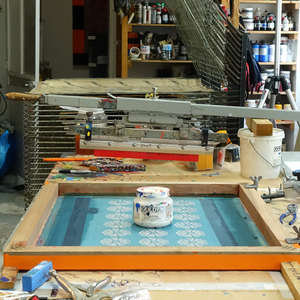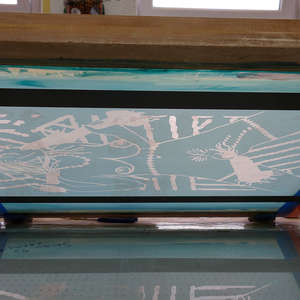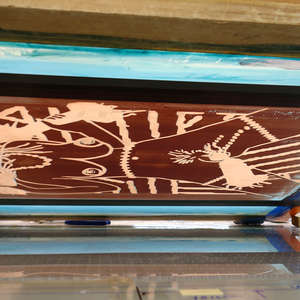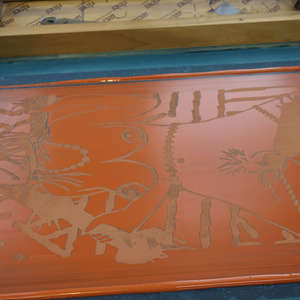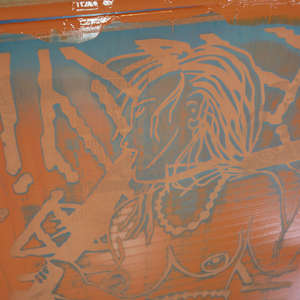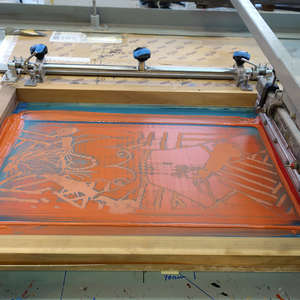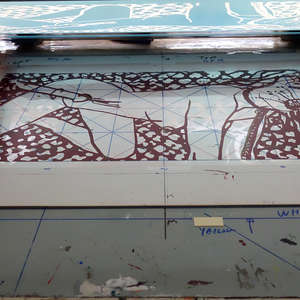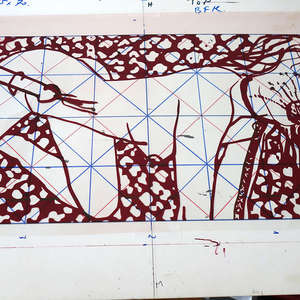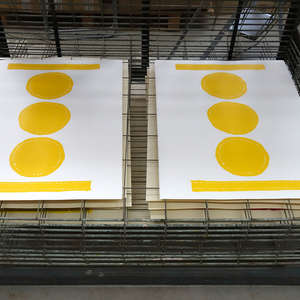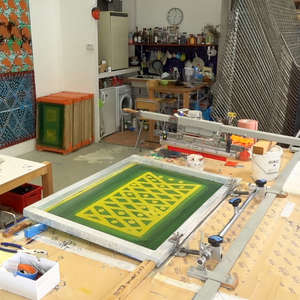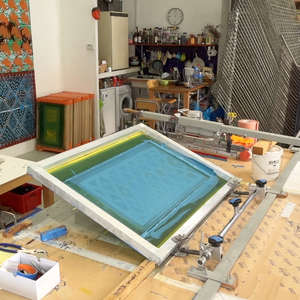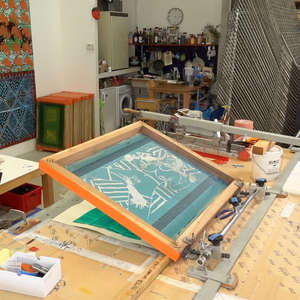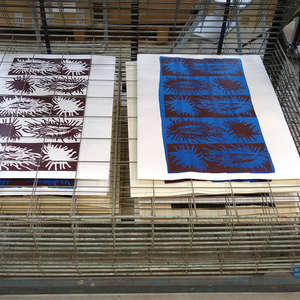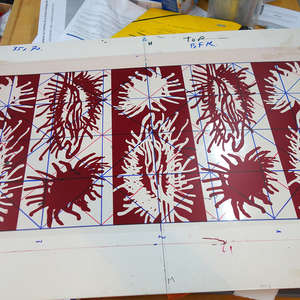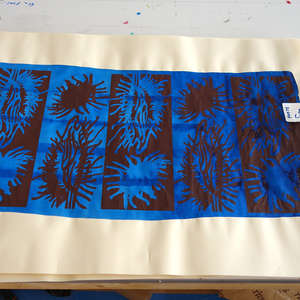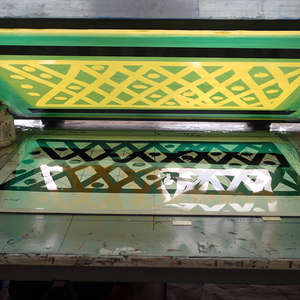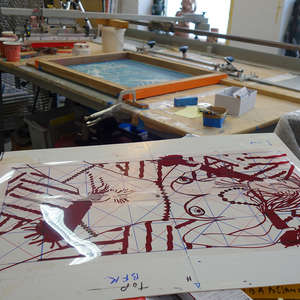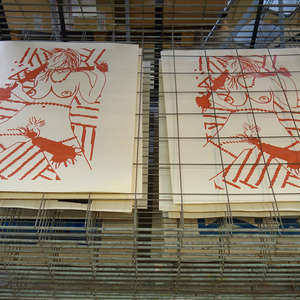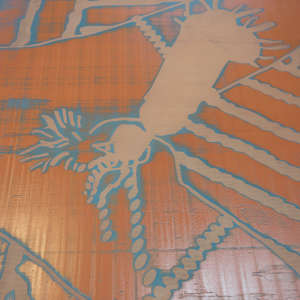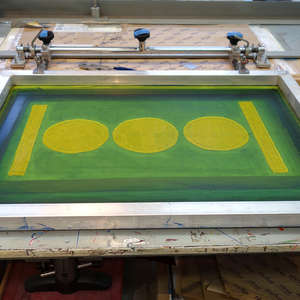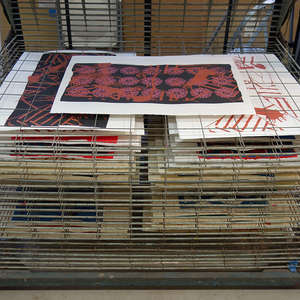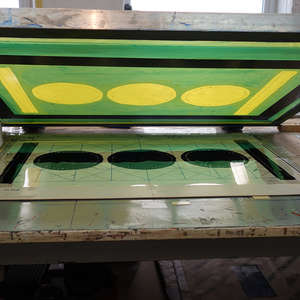 Series of photos showing Jean-Pierre Sergent working during the summer of 2022 on the various stages of the artistic process, in his studio in Besançon, for the realization of the series: Bones, Ropes & Flowers.
Acrylic hand silk-screened and Indian ink printed on yellow Wang Sketching 80g paper & on Rives B.F.K. white paper 250g, size 80 x 60 cm. Unique prints.