4 Interviews with Thierry Savavier
Talks between Thierry Savatier and Jean-Pierre Sergent in 4 parts
June 6th 2014 | Caveau des Arts Gallery | Ornans | France

4 documentaries films recorded on June 6th 2014, at Jean-Pierre Sergent's exhibition Le désir, la matrice, la grotte et le lotus blanc, at the Caveau des Arts Gallery, Ornans, France.
Thierry Savatier*, a famous specialist of Gustave Courbet's works & Jean-Pierre Sergent have been talking in front of some selected artworks, about the connections and references between Jean-Pierre works and some famous Gustave Courbet's paintings like: L'Origine Du Monde, 1866, Le Sommeil, 1866, Les Demoiselles Du Bord De La Seine, 1857...
Part 1: Comments in front of the painting from the Entropic Suites Series: The Female Orgasm | 4:40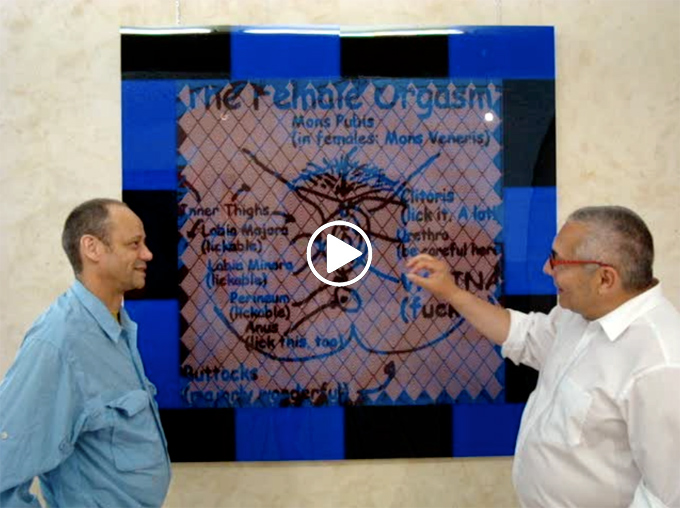 Part 2: Comments in front of the painting: Mayan Diary 17 | 5:58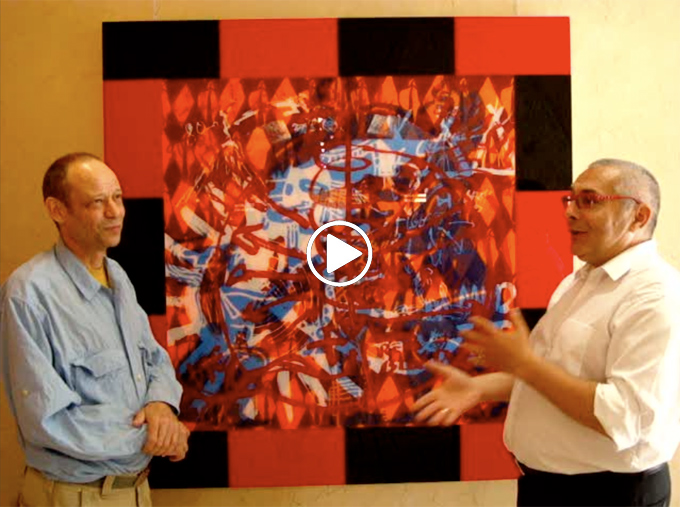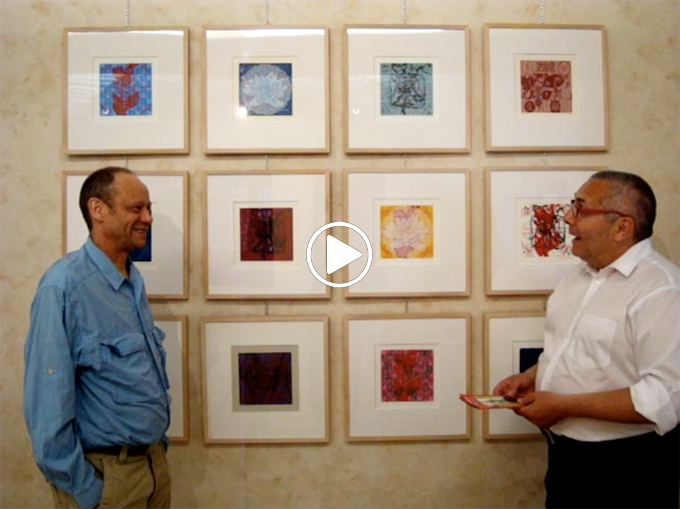 Part 4: Comments in front of the painting from the Entropic Suites Series: Les Deux Amies | 6:14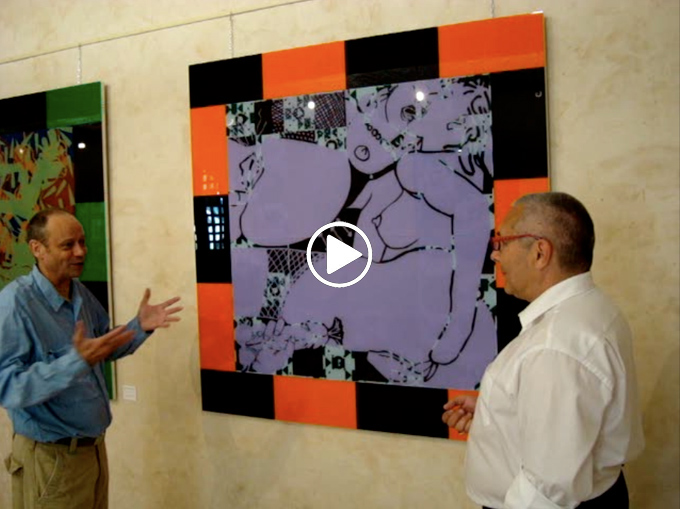 *Thierry Savatier is an art historian specialist of the XIX century and writer of : L'origine du monde : Histoire d'un tableau de Gustave Courbet. He is editor of the art blog in the famous French newspaper Le Monde : «Les Mauvaises Fréquentations » .

He have held conferences at the following places: Les Tribulations de L'Origine (Université d'Amiens), L'Ori-gyne du monde, image ob-scène ? (New York University, Ecole normale supérieure de la rue d'Ulm), La Scène érotique chez Gustave Courbet (Université de Rennes), L'Origine du monde (Galeries nationales du Grand Palais, Fondation Beyeler, Musée de Thouars), Le Dictionnaire de cuisine d'Alexandre Dumas (Musée de Thouars), Le Non-dit dans le cinéma de Nadine Labaki (Université Saint-Joseph, Beyrouth). Thierry Savatier had also written the preface to Sergent's exhibition catalogue "Nature, cultures, l'origine des mondes".