Portraits-Vidéos of the artist Working on the Shakti-Yoni 2020
At work X - Portraits-Vidéos - 2020
Portraits-Videos - Artist Jean-Pierre Sergent completing the different steps of the silk-screening process in order to continue his Shakti-Yoni: Ecstatic Cosmic Dances series. Filmed mainly by the artist or by Christine Chatelet and Lionel Georges during the Summer 2020.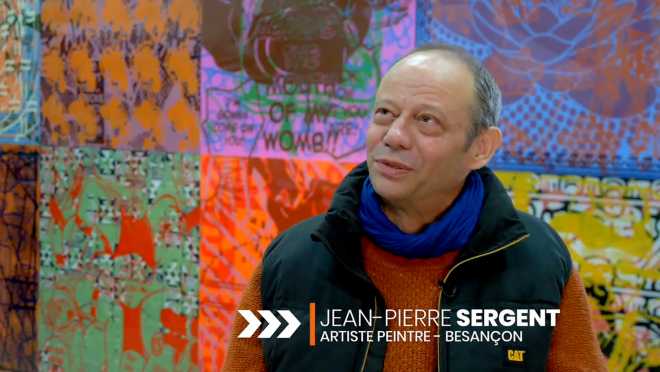 3 July 2020 | Duration : 2:00 | Besançon Studio | France
Short documentary film presenting JP Sergent in his workshop working on his Shakti-Yoni series and a short interview. Filmed by Vincent Vernier on November 13 & 22 2019, for Café Gourmand Production.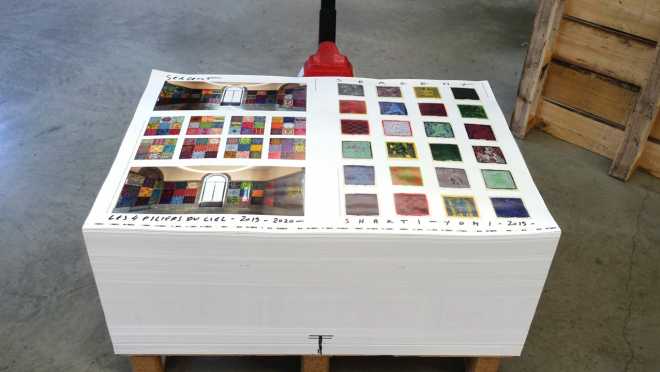 25 June 2020 | Duration : 1:30 | Simon Graphic print shop, Ornans, France
Printing of two leaflets "Shakti-Yoni, 2019" & "The Four Pillars of Heaven, 2019-2020" from the eponymous exhibition at the MBAA in Besançon (46 x 69 cm) at the Simon Graphic print shop, Ornans, France, June 25, 2020.