Past Exhibitions
Miscellaneous exhibitions in North America 1991|2005
/
Selected Solo Shows
2002 "Mayan Diary", Taller Boricua Gallery, NYC
1999 "York Square Gallery", New Haven, CT
1998 "French Institute", NYC
1997 "French Consulate", NYC
1993 "Gallery Riverin-Arlogos", Eastman, Canada

Selected Group Shows
2005 "RAPSIDA", Gallery 138, NYC
"Desire Submerged into the Earth", Gallery 138, NYC
2004 "Scope Art Fair", Yukiko Kawase, London, England
"Europe Day", Dahesh Museum of Art, NYC
"Artincubator", Ethan Cohen Fine Arts, NYC
2003 "The Divided World", York Square Gallery, New Haven, CT
"Art Happens", Time Square Lobby Gallery, NYC
"La France d'hier et d'aujourd'hui", Fire Patrol #5, NYC
"Rapture", Gallery 138 NYC
2002 "Desire + The Hurricane", Gallery 138 @ White Box, NYC
"Independant Art Fair", T.A.B.A.K. Museum, Vienna, Austria
"Independent Art Fair", Plaza Hotel, NYC
2001 "A Cry For Peace", Fire Patrol #5, NYC
2000 "Trophy-ism", Idefine Art, Brooklyn, NY
"Opera Gallery", NYC
"Nomad Territories", D.F.N. Gallery, NYC
1999 "Dionysos, the Organs of Life", Gallery Juno, NYC
1998 "Fin de Siècle", Swiss Embassy Paris, France
"Profusion", Gallery Edition du Faisan, Strasbourg, France
1997 "Sous le Signe de Zorro", Gallery Vivas, Paris, France
1996 "Body, Trace, Memory", Eight Floor gallery, NYC
1995 "Interpellation", Sorbonne University, Paris, France
"Conceptual Documents for Impossible Art", Eighth floor Gallery, NYC
"Pier Show III", Brooklyn, NY
"68 J Art group Show", Brooklyn, NY
1994 "Burning Show", Patrice Landau Gallery, NY
"Pier Show II", Brooklyn, NY
1992 "L'Université de la Ruelle Propose", Montreal, Canada
1991 "Gallery Moos", Toronto, Canada
1990 "Yanef Gallery, Toronto, Canada
VISUALS NEW YORK 1995-2005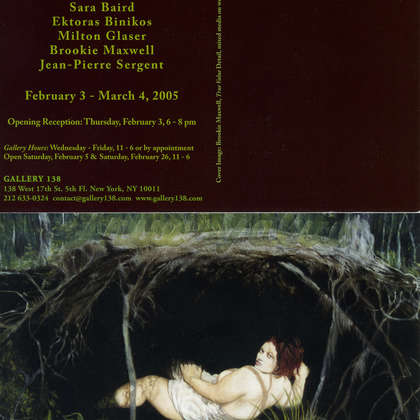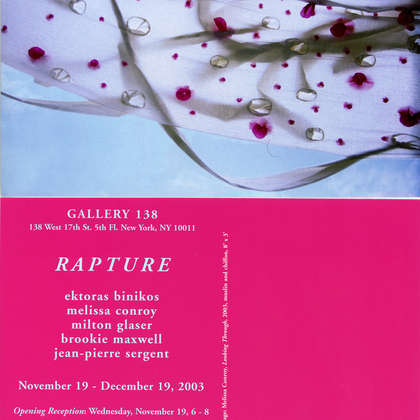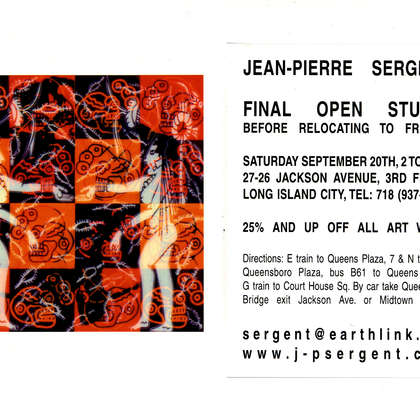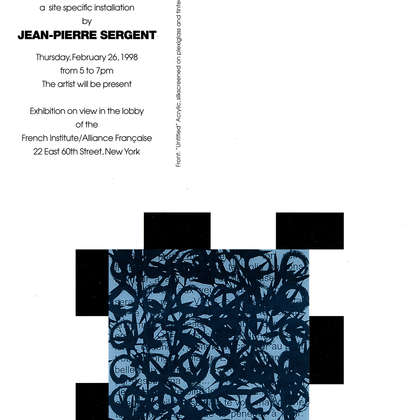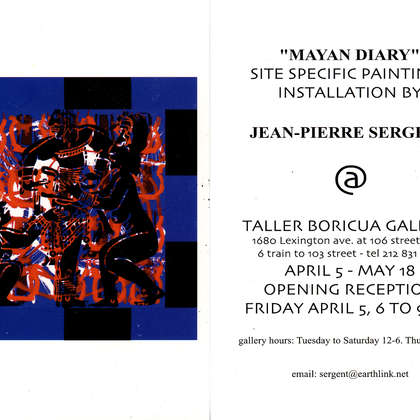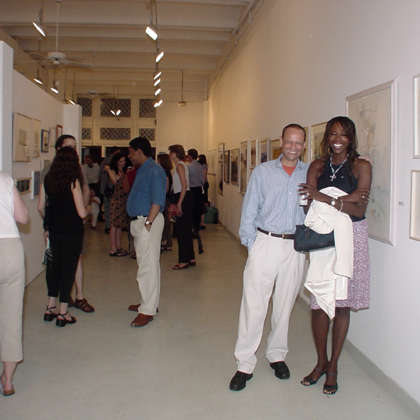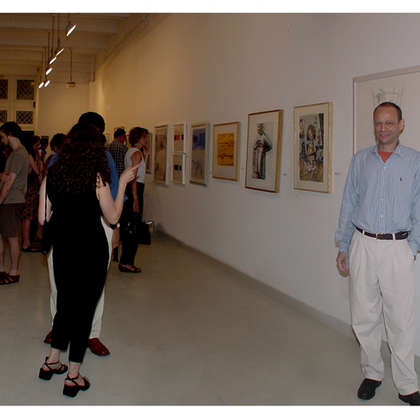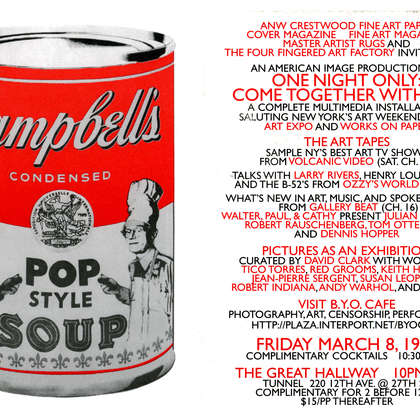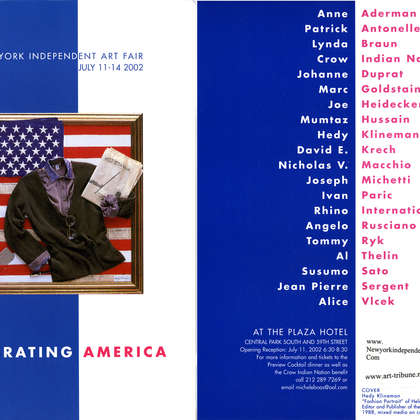 VIDEOS


INTERVIEW IN NEW YORK: JEAN-PIERRE SERGENT TALKS ABOUT HIS MAYAN DIARY WITH PAMELA PEETERS




Pamela Peeters have been interviewing Jean-Pierre Sergent in his New York, Long island City studio's about his Mayan Diary series art works, paintings on Plexiglas. This interview have been broadcasted on the New York TV Chanel 67 on April 15Th 2012 at 9.30 pm
pamelapeeters.com/
JEAN-PIERRE SERGENT IN THE EAST VILLAGE LIFE TV SHOW WITH DAVID BARISH

David Barish came to visit the Mayan Diary exhibition at the Taller Boricua New York cultural center in East Harlem in 2012. You can see some people of the New York art scene of the 2000 : Keyth Duncan an artist, Marcos Dimas, the curator of the show, Miguel Baltierra menber of the board with his parents, Pierre Louaver a painter and friend's of Jean-Pierre, Gabriela Herrera etc...
eastvillagelive-davido.blogspot.com / www.tallerboricua.org
ARTICLE IN FRENCH-NY-NEWS
Following his first ever New York show at the French Consulate, French painter Jean-Pierre Sergent presents his new exhibit, Suspended Time/Temps Suspendu, at the French Institute/Alliance Française until the end of June.
The paintings, composed of images silk-screened on plexiglass panels, are presented either in linear formation or in a square arrangement. A water lily, a statue of Venus, an old, broken window, and the execution of a bull all seem to be compressed in this flat and limited space. "Things have been stopped by the photo and the movement is then recreated by putting them together", says Sergent. Text taken from Georges Bataille's "Story of the Eye" and "Alfred the Musset's Gamiani", have also been added.
According to Sergent, the first installation can be interpreted as a kind of initiation: "The sudden appearance of the verb, of the energy, followed then by the animality with its confusion, the consciousness of histroic time and death. Lastly, dreams, contemplation and wisdom are to be found".
The second installation was inspired by a painting from Breugel, "The Fall of Icarus". "Icarus is falling, and everybody goes on working in the fields. That's what's happening today, so many things are falling, and nobody sees them. My work is linked to a kind of geography, like Navajo Indians who do their paintings on the floor. There is always north, south, east, and west. The color of an object changes upon its direction", says Sergent.
As he explains, the exhibit has been designed for this specific location at the request of the FI/AF. "I usually work with a lot of erotic images but because it's a public place, I had to come to an agreement with the FI/AF. In a way, it was interesting because I had to use images that are as violent as erotic ones". For Sergent, the best way to reach the dream, the insconscient, is to start from desire, a desire that can be associated with religion: "My research is also led by an interrogation on the possibilities of living in a society completely unsanctified. I want images with a meaning, holy or not, that doesn't matter; images with a certain power. Tha's what makes me use taboo, prohibited, violent, or etotic images. A shape for example, can be empty. It's culture that brings a meaning to it. Nowadays we use shapes, we put them on the top fo each other to build , it's practical but not spiritual". Painting is then a interrogation of time, and images have to become magical in order to get back their spiritual meaning.
After doing abstract painting for ten years, Sergent began silk-screening while he lived in Canada. "I had no roots there. And for some reason, I started reintegrating image in my work. In the process, silk-screen is like the inversion of a traditional painting. What you see first, is what has been printed first. I like people to discover the painting after a certain time. But that's what is specific to painting, you don't have to be victim of time: there is a freedom of the spectator", says Sergent. A freedom reinforced by the fact that, because of the plexiglass, the public dares to touch the work and play with its reflections.
Sergent is also preaparing a new exhibit "Territoires Nomades", for which he is currently taking pictures of North American Indians.
Céline Curiol / French-NY-News / april 1998
Save